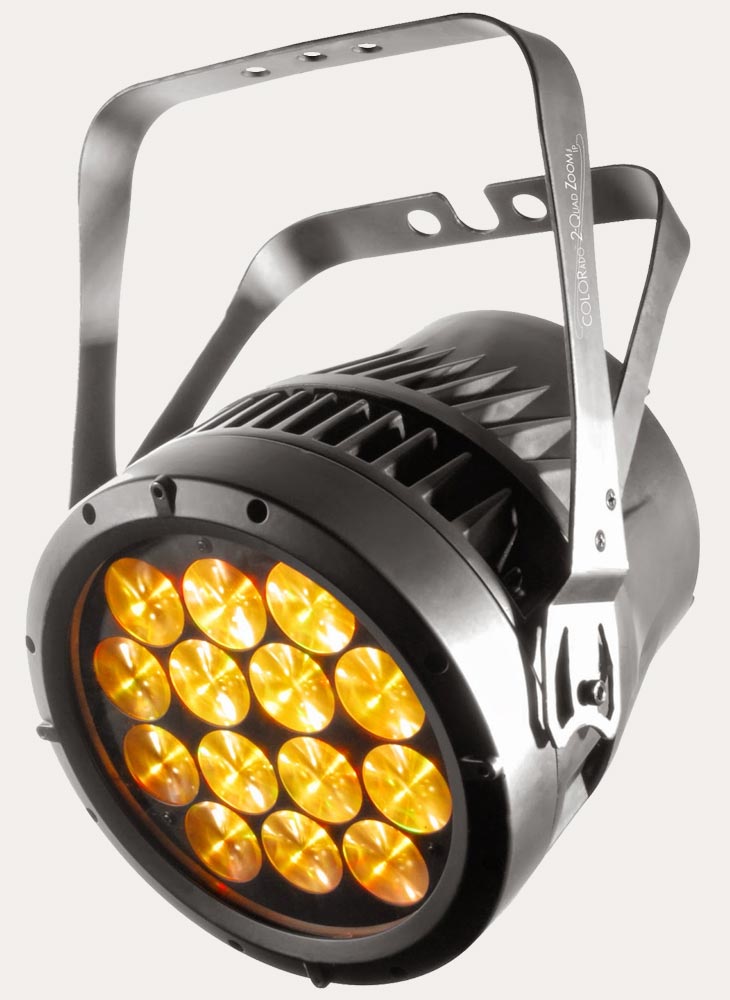 Mega Bright Outdoor Led Fixtures
30.03.2015
Startech have recently added some new LED fixtures known as Chauvet Colorado 2-Quad Zoom IP's, to the lighting hire Inventory.
They're mega bright! Yet need very little power, so buildings can be lit without the need to hire in generators and power distro' systems.
The incorporation of wide-range zoom and 16-bit dimming curves lends considerable flexibility to designers who can use the same fixtures to highlight specific areas and flood a stage or a building.
Features include:
RGBW color mixing via DMX or manually
Zoom control via DMX or manually
Color temperature presets 3200 to 10000 K
Built-in auto and custom programs recalled via DMX and Master/Slave
16-bit dimming of individual colours as well as master dimmer
Selectable, smooth dimming curves for programming versatility

For more details or to arrange to hire, get in touch.