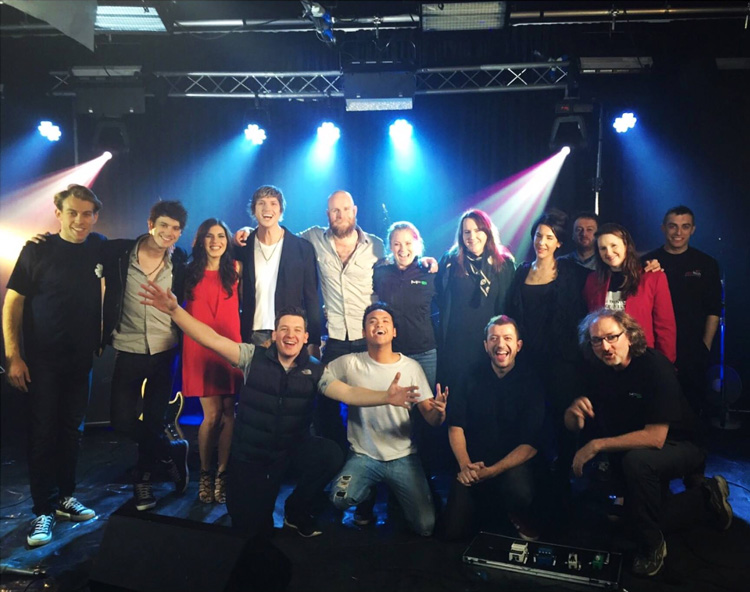 Lighting Show for Music Video Shoot
10.02.2015
Startech's very own Craig McCleary recently engineered the lighting show for a video shoot for the band 'To The Sun' on behalf of Eight Ray Music, filmed at Meadows Farm Studios.
Craig is pictured above (lurking at the back!) along with with the band, Richard Pinches from the studio, William Paterson from Define Films who produced, filmed, photographed and co directed the shoot, musical director and co director Steve Jones, assistant producer Josh Wood, Frances Shillito & Holly Shillito who did make up and hair, and stylist Emma Trendell.
See the final results here:
To The Sun from eightraymusic on Vimeo.